I flew into Heathrow on the 13th of March, then rented a car and hopped on the cross channel ferry to go and fetch Jenny and the mutt. We were all overjoyed to be back together again, everyone immediately fell right back into their customary roles, domestic bliss restored.
Rocket Science enjoyed a bit of a pit stop at Berthon's outstanding yard in Lymington, and she seemed to be as eager as we were to get back out sailing again. We spent a rather leisurely 10 days getting the boat rigged up and provisioned, and finally tossed the lines on the 25th, destination Cowes, a mere 10 miles down the Solent.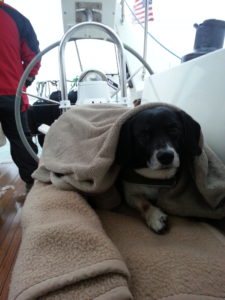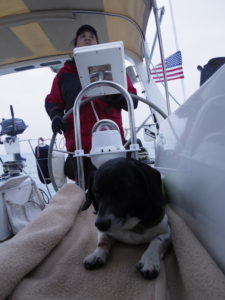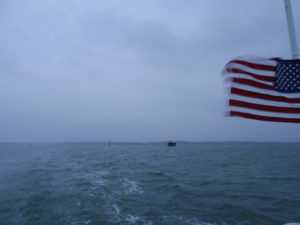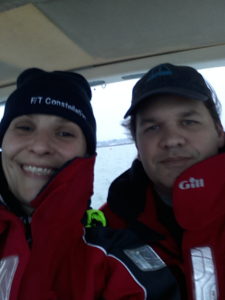 Cowes is a bit of a sailing mecca, located on the N. coast of the Isle of Wight. We enjoyed the place a lot, but there was a strong NE wind during our stay there, and the marina was awfully surgey. There was plenty of crashing and banging going on all around us. The tight little yacht haven really doesn't have any maneuvering room, so we also spent a lot of time helping boats get in and out of their berths. We were grateful to get out of there without getting t-boned by anybody! It was generally mayhem in there. Interestingly, the marina staff never did make an appearance in all this. Everyone was left to their own devices.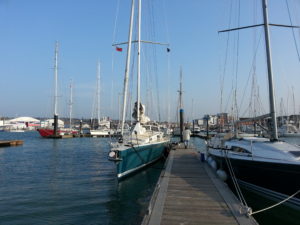 We were also boarded by the UK Border Force while laying in Cowes. The HMS 'Vigilant' seemed to be making the rounds, checking up on all the foreigners. After a thorough review of all of our paperwork and a rather lengthy interrogation regarding our plans, we finally satisfied the boarding team that all was on the up and up here on Rocket Science, and they went on their way.
I do have to say that they were very professional, and they even wore boat shoes! This is not normal. Usually, we get heavy boots on board. That was a nice touch.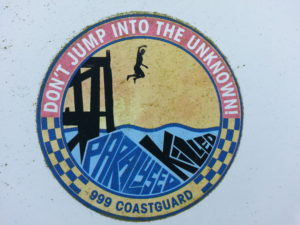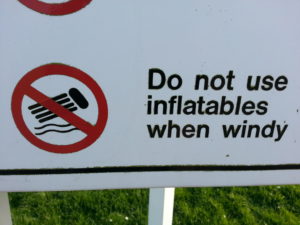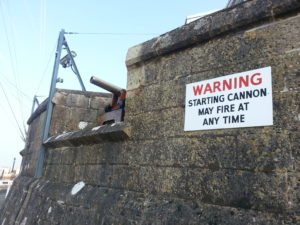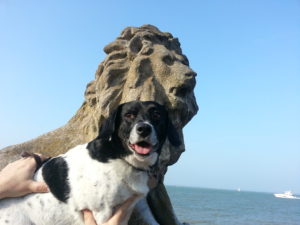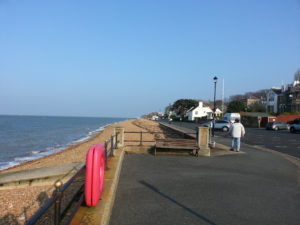 After a couple of nights in Cowes, we carried on to Portland, about 40 miles to the W. This is one of the largest man-made harbors in the world, protected by a truly massive sea wall. Portland had previously just been a commercial port, but a very nice marina was built for the '12 Olympics, and it's now a great stopover.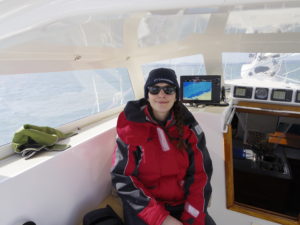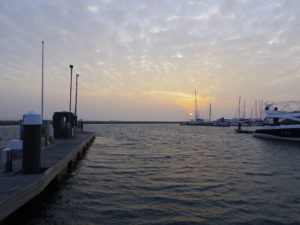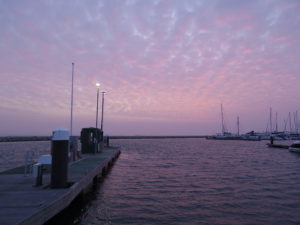 We spent just a single night in Portland, eager to get to Plymouth before a sustained period of contrary winds set in. We chucked the lines right at dark, making a really cold overnight hop. We pulled into Plymouth just as the leading edge of the gale arrived. Perfect timing.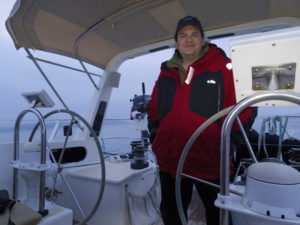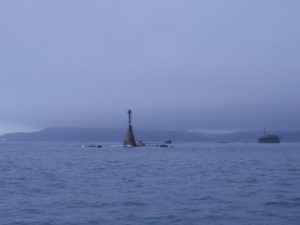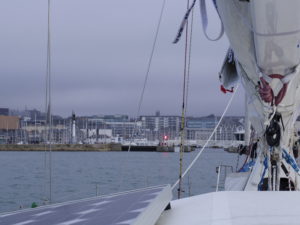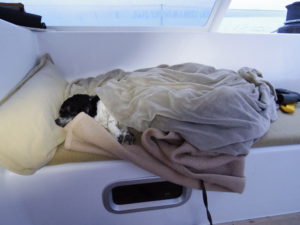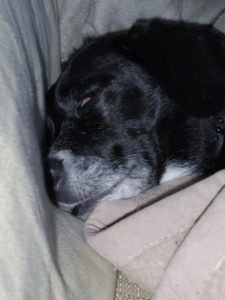 We ended up in Plymouth for a week.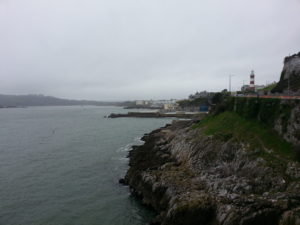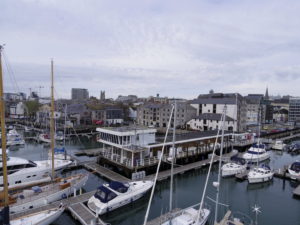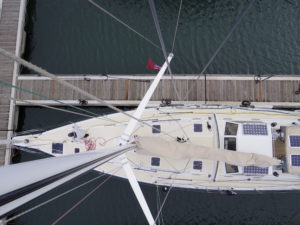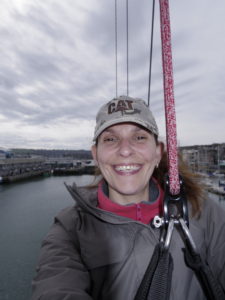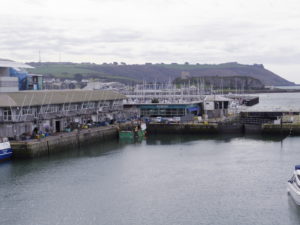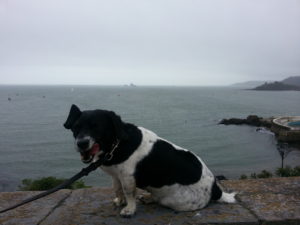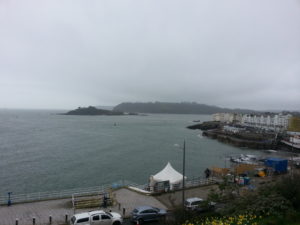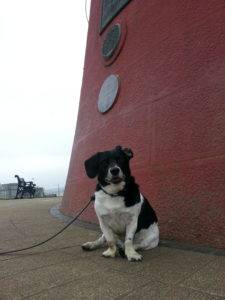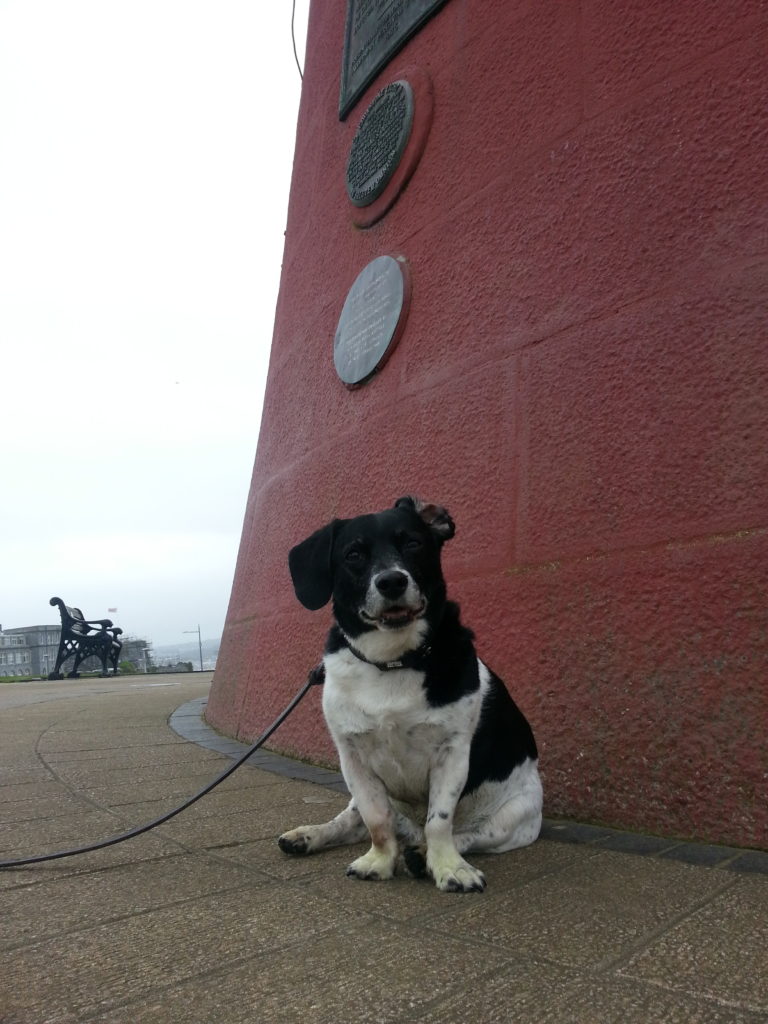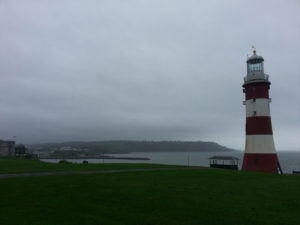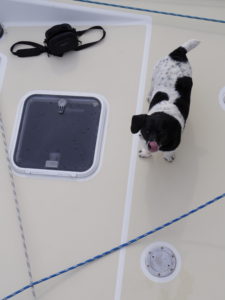 Finally we were catching a break in the weather for the 5 hour hop to Falmouth.We arrived there, found a spot right between two naval patrol boats, and settled in to wait for the right weather window for the passage up to Dublin.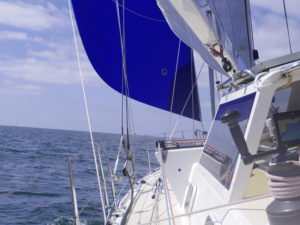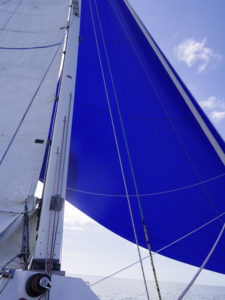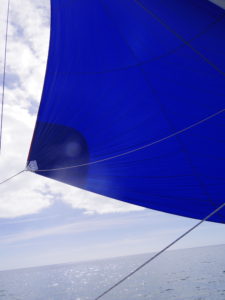 This passage never happened. Stay tuned for the next update. Our discoveries about the many layers of EU bureaucracy have been truly astounding, and we'll dedicate a full entry to it tomorrow.