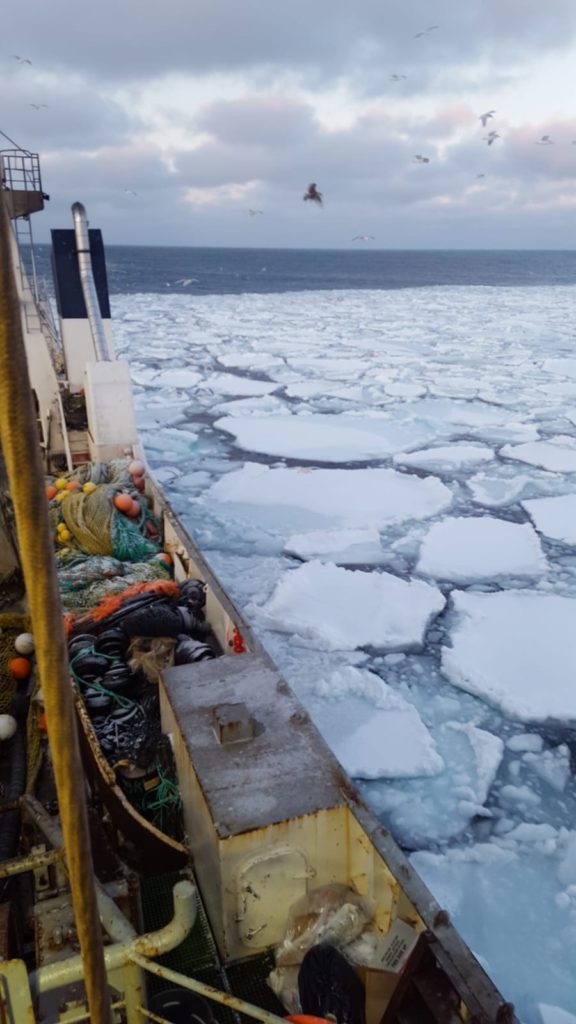 "You will go straight to your vessel and not disembark for a minimum of 14 days. Non-compliance will result in a penalty of up to $25,000 and up to a year in prison." This was the greeting that awaited the arriving crew on the charter flight into Dutch yesterday, delivered by one of the local cops all decked out in bio hazard gear.

Fishing is considered an essential business in AK, so we have been able to get a plan approved that involves any crew coming up documenting self-quarantining for 14 days prior to flying, additionally anybody coming up from out of state isn't allowed off the boat for 2 weeks, and they have to document twice-daily temperature checks that need to be logged.

In any case, we're finding a way to keep working, which we are all quite grateful for, considering what's happening all around the world right now. Fish prices are tanking pretty badly, and we are facing shipping difficulties into Asia, but for now the wheels are still turning up in Alaska.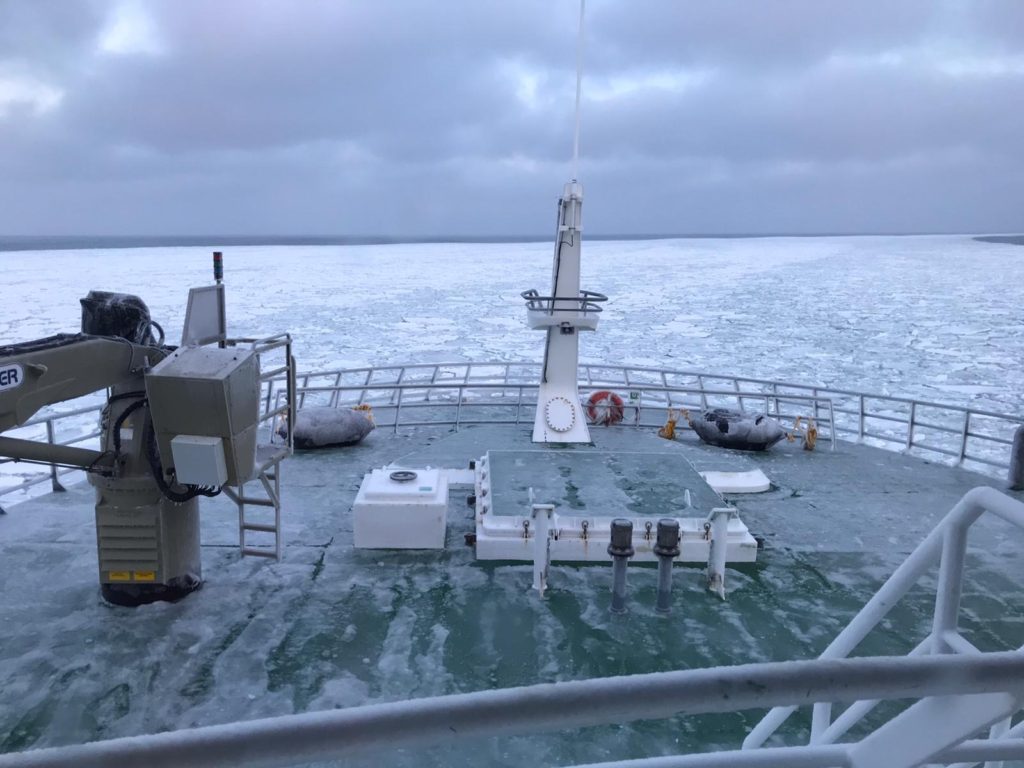 For my part, I'm sitting in a hotel in Anchorage for 2 nights, about to fly to Adak to take the helm of the Constellation. I've been running the Alaska Spirit since mid-February. I had the good luck to make it North prior to all of the restrictions.

 Our timing for the Atlantic crossing turned out to be perfect as well. We managed to get RS stored ashore and make it home just as Covid-19 was coming onto everyone's radar. Those who came behind us have not been so lucky. Port closures around the world have the cruising community reeling. Many are trapped where they happened to be as lockdowns began, unable to leave by any means-air or sea.  Some of them are unfortunately in places that are subject to tropical storms outside of the normal cruising season. If the restrictions continue into the hurricane season, many will be faced with some very difficult choices-hunker down in case of an approaching storm, or head to sea to try to get out of the way. Scary business all around.

 Our friends Ryan and Elena on s/v Skua left the Canary islands just as things were really taking off with the disease, arriving at the other end of their 25 day passage to a completely different world. Jenny spent quite a few hours trying to find them one of the Caribbean islands which would take them. Grenada looked like it was a go for them. Then a COVID case was recorded on the island, and that permission was instantly revoked. This happened when they were 3 days out. Finally, they were able to end their trip in St. Vincent and the Grenadines, where they are now hunkered down. This is still in the hurricane zone, but hits are rare, and they are within a day's sail if they need to get S. of the hurricane zone.

 Such is life these days. Everyone take care of each other.