The last 3 months of 2014 were slightly turbulent – high time for a blog update!
TJ left for Alaska in early October, expecting to fish for a trip or 2, then come home and sail Rocket Science to the Caribbean. Instead he ended up returning to Seattle on the 'Constellation' on November 30 and all Caribbean dreams flowed down Narragansett Bay. We just didn't have enough time to get down there and settled in before TJ had to leave again for work. Also, leaving New England in December's pushing it a bit on the weather front, not to mention damned cold. I'll spare you the evolving of plans A – F and continue with what actually happened.
Baxter got to spend a few days in a doggy hotel and I flew to Seattle to welcome TJ home and (gasp) go condo shopping. When it got colder in Rhode Island it became clear that Rocket Science wasn't meant to be a winter liveaboard. Dripping hatches were the least of my problems. The heater kept up until the temperatures got down to the 20s, but the Nomex core in the boat turned out to be a less efficient insulator than we had hoped. Every bulkhead you touched had the same temperature as the outside. After spending almost 5 years in the tropics I was slightly miserable.
When the weather was nice it didn't bother me as much, and luckily that was the case most of the time. Fall was glorious.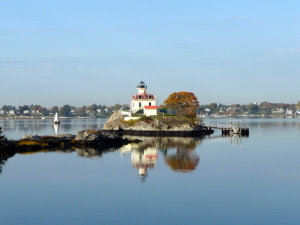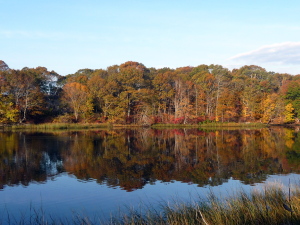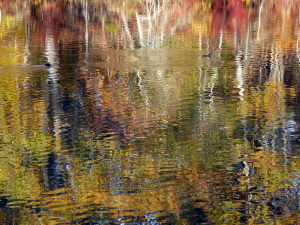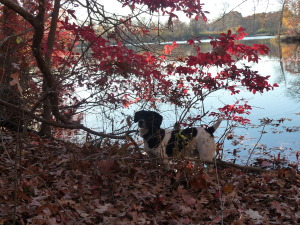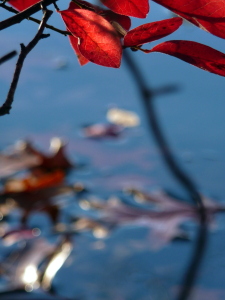 When it got rainy or snowed it got uncomfortable. I had to empty my clothes locker approximately once every 10 days because everything in there that touched the hull was soaking wet. All in all, not an ideal situation.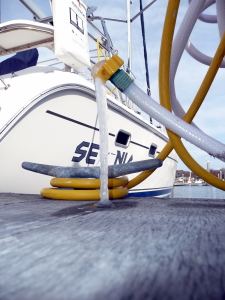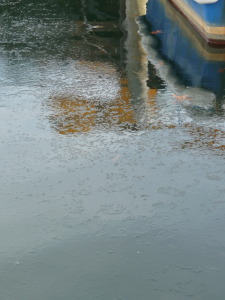 It was nice to return to Seattle. It's been a few years. It felt like home, sort of. The weather was perfect, just cold. The night of November 30 I waited at the Ballard Locks to see TJ and crew go through. I had to wait for an hour (and so did they) because the large lock was putting through another big boat. Brr. I saw them briefly and then headed down to Fishermen's Terminal.
It was good to have him back, though the next few days were rather busy. I camped out at Starbucks a lot while TJ had meetings and various work issues to attend to. On the 3rd we went to look at condos and actually found one we liked. Long story short, American banks apparently think they are the Holy Roman Inquisition, which put us off a lot, and then they rejected the building because of a projected 9.5% surplus in the condo budget, they wanted to see 10%, so they rejected the original loan but did offer us another loan at a full percent higher on the interest rate, translating to about 1100 bucks per year of pure profit for them. We said no thanks. It would have been nice to have sort of a home base, but apparently it's not meant to happen at this moment.
We returned to Rhode Island late on the night of the 6th of November, got up before dawn on the 7th to leave Cove Haven Marina at high tide. It was cold but calm.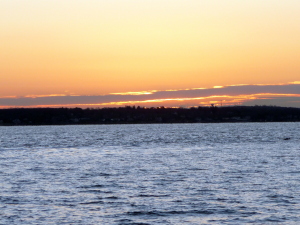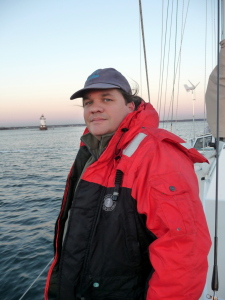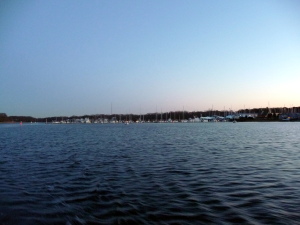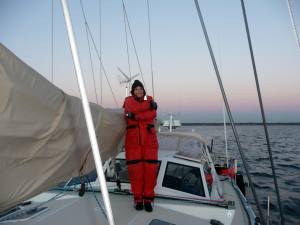 We spend a few days winterizing the boat, then left her at New England Boatworks in Portsmouth, RI and headed out on the 10th to start our trip to Europe.
Getting there was not easy since we were taking little Mr. Baxter. I didn't want him to have to go on more than one flight, so we drove to New York and flew from JFK to Milan, Italy. There I had rented a car.
Now the car rental story will give you a pretty good idea about Italian attitudes! If you have a US license you are allowed to drive in a bunch of European countries, but Italy isn't one of them. Since I wasn't too happy about driving everywhere we asked the car rental lady if we could put TJ on the contract as an additional driver and he would only drive in France. She told us not to worry, he could drive in Italy. Her words were something like 'The cops don't like it too much, but you can always pay a little fine and get away with it.' All hail to the Italians! We also had to purchase supplemental insurance, since there are 6 countries on earth where AMEX won't insure a rental car. North Korea, Lebanon, Israel, Jamaica, Syria, and ITALY! Go figure. They didn't seem to drive any more or less maniacally to me than the French did.
The drive to Nice, France was exhausting. Neither one of us slept on the plane, and driving in the European cities is no visit to the pony farm. We finally arrived at our apartment at 5 pm. This was the first time we had rented a place on airbnb.com. We figured it would be nicer (and cheaper!) than a hotel. Hotels and dogs don't go together very well, anyways. We found the place pretty basic, but it fit our needs. It was close to a grocery store and a park, very convenient.
In France we went all over hell. We visited St. Tropez, which the travel guide described as 'sleepy' in the off season. We found that 'comatose' was more fitting. Somehow we had envisioned it to be grand, but it wasn't. Since we weren't just playing tourists but also scouting out possible places to visit on Rocket Science we decided that was one we could skip, no problem.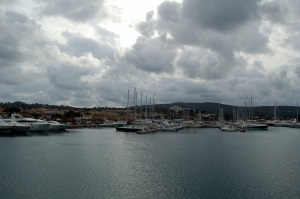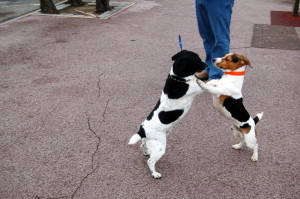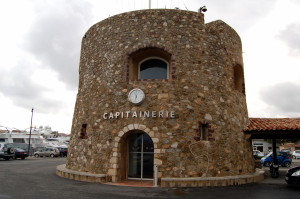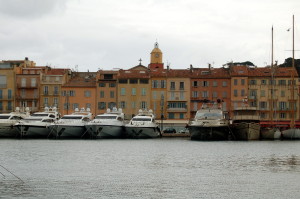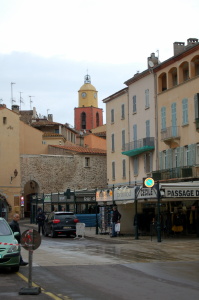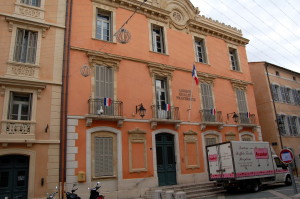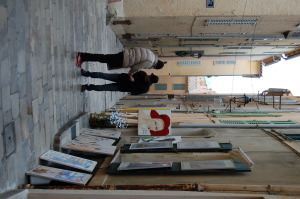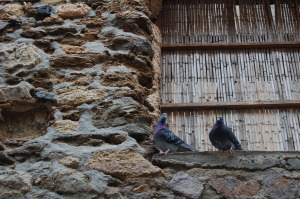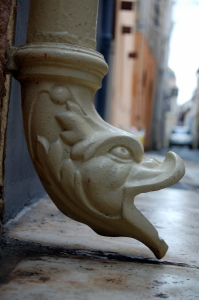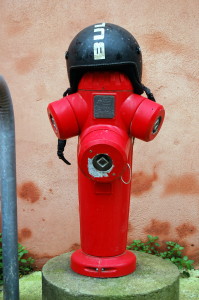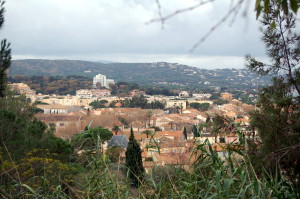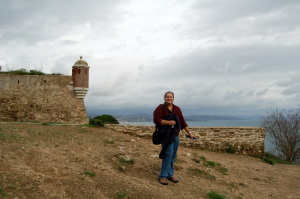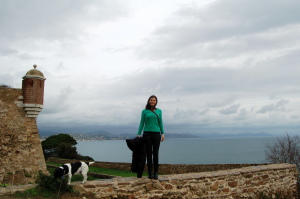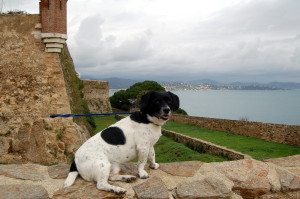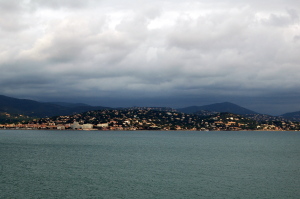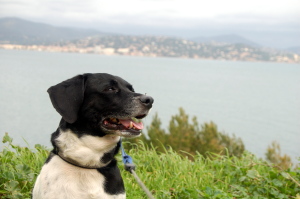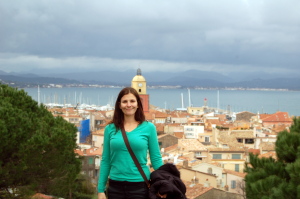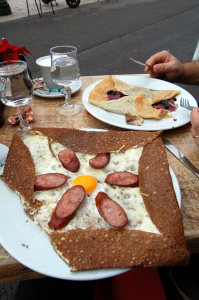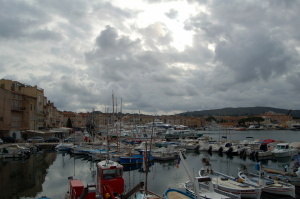 Monaco was a whole different story. We liked it a lot! The scenery is, as most places on the Cote d'Azur, stunning. If you think the Formula 1 race there looks insane on TV, you should go check out the place. I don't know how they do it without killing the whole lot of them every race. If I win the lottery I'll definitely go and watch one.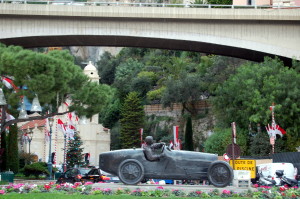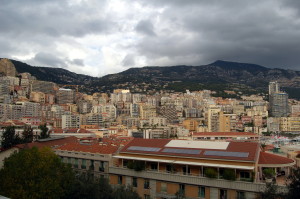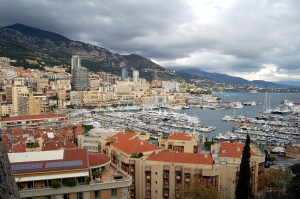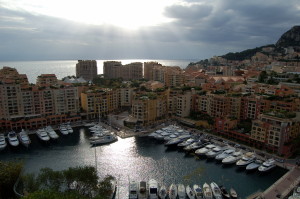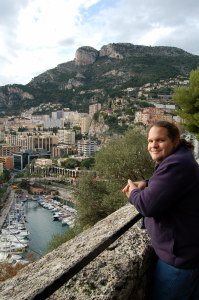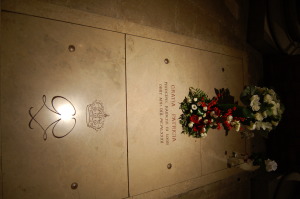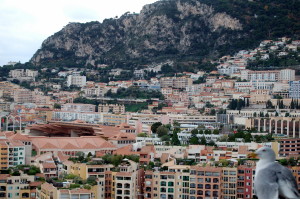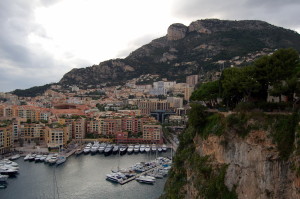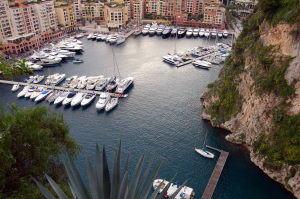 Aix-en-Provence was sort of blah, definitely not worth the long drive out there.
Antibes was nice, a pretty little tourist trap.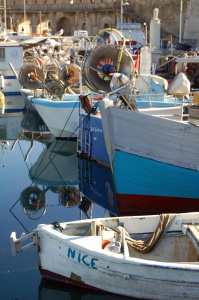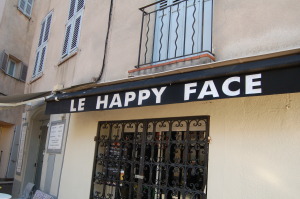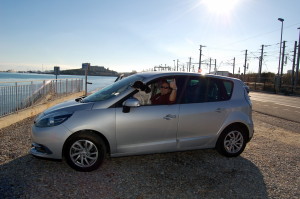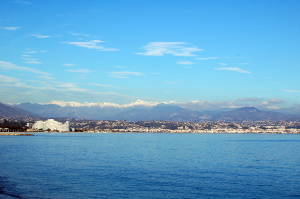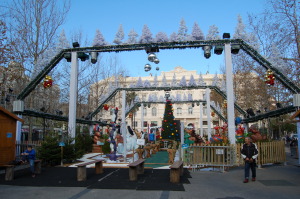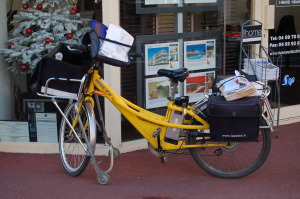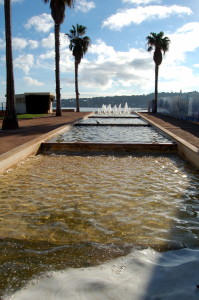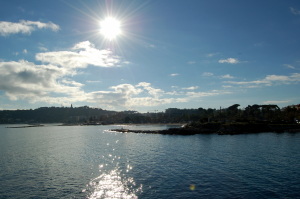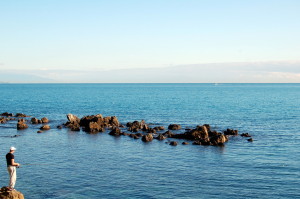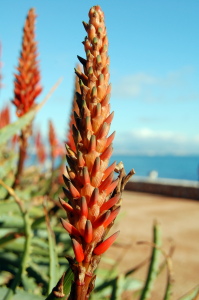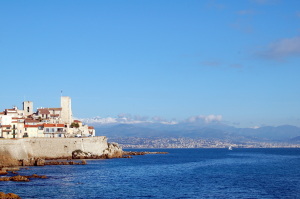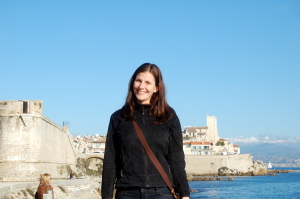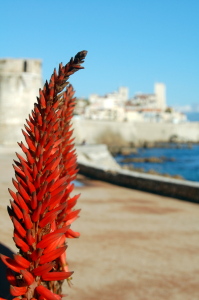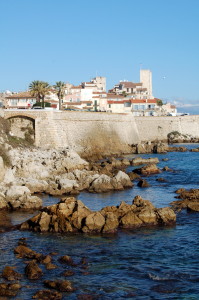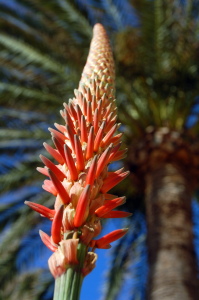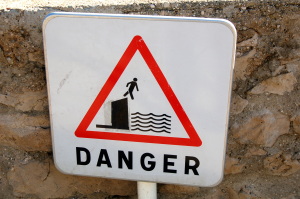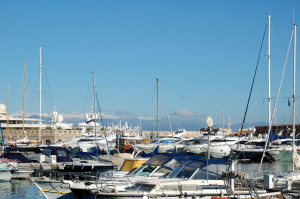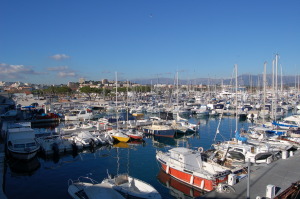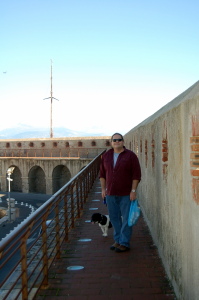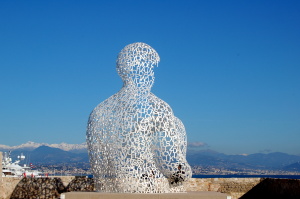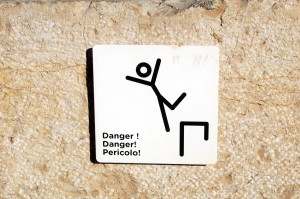 We liked Nice itself a lot. We went to the Christmas market there, which I enjoyed tremendously. They even set up ice skating rinks! Very fun. We ate a lot of pastries and French stuff. I don't think I can look at an American chocolate croissant the same way ever again. It's not the same (or even close!).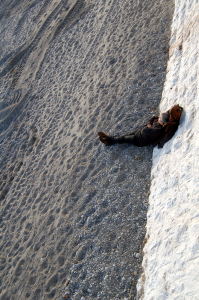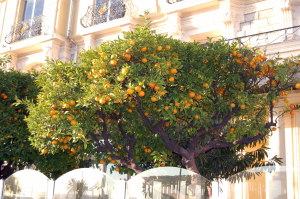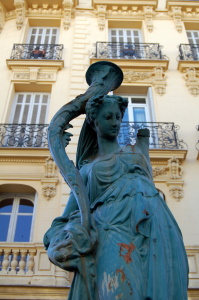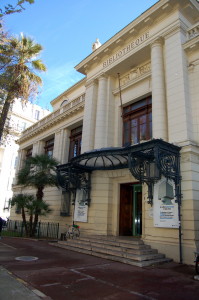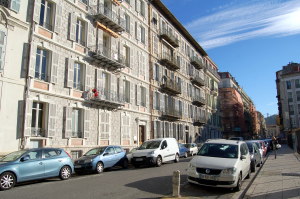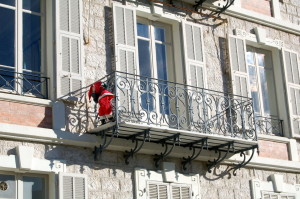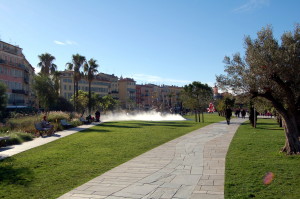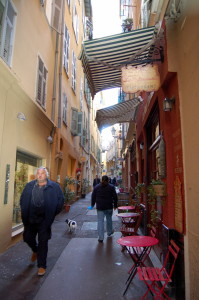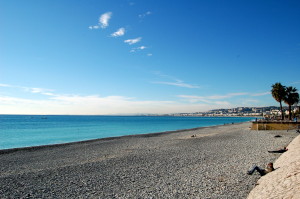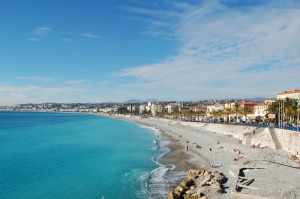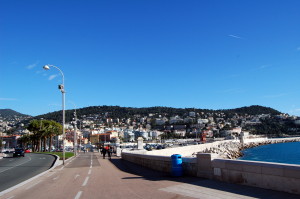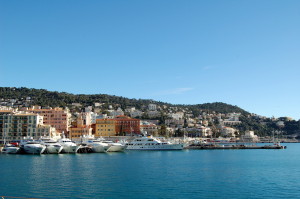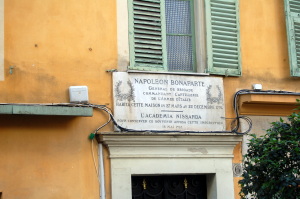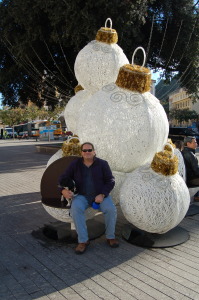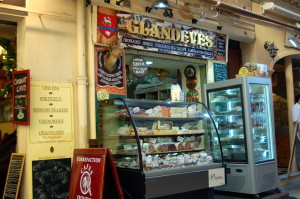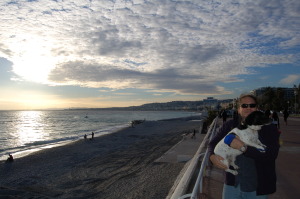 After 10 days we headed back to Milan from where we flew to Brussels, Belgium to spend Christmas with my family. We were in Germany/Belgium for only 4 days. We then ditched Baxter with his grandparents and headed to Rome.
Rome was fantastic. We stayed at a very nice hotel. It used to be a monastery, but has been converted. Mostly, anyways. There are still some nuns who live there, and they also have a chapel. The first day (afternoon, really) we spend wandering around Trastevere and exploring our neighborhood.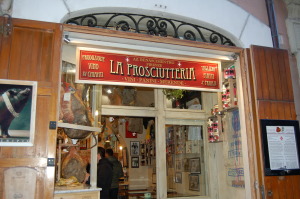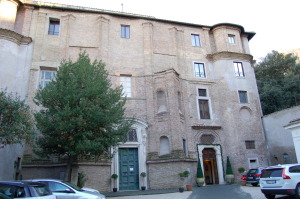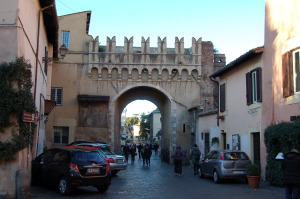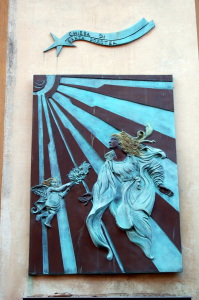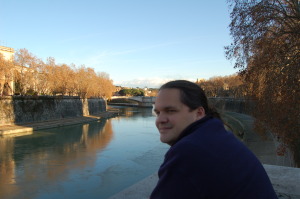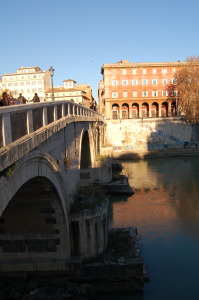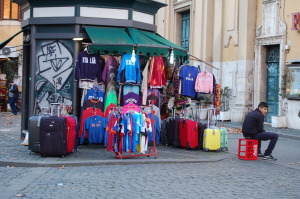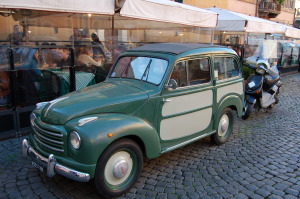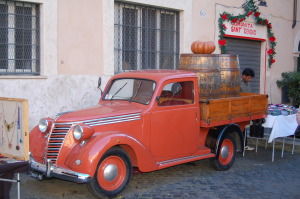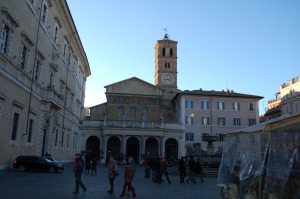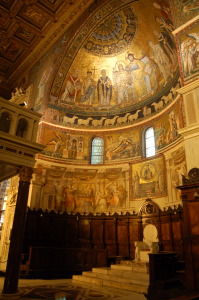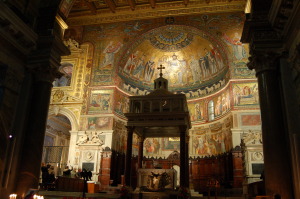 On day 2 we went to Ancient Rome. We visited the Capitoline Museums with artwork thousands of years old (and bathrooms… those are hard to find in Rome). Wesaw the Collosseum and the Forum Romanum. We didn't go inside because the crowds were unreal.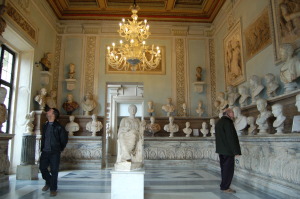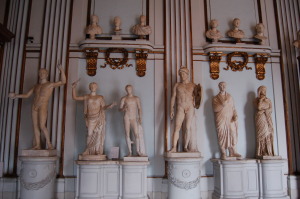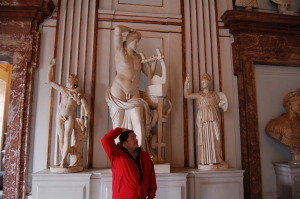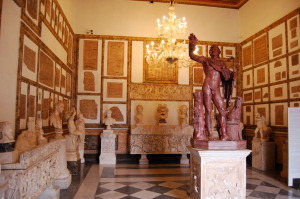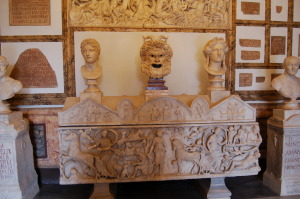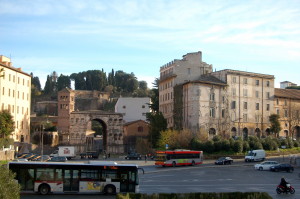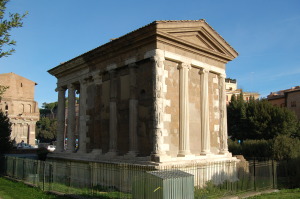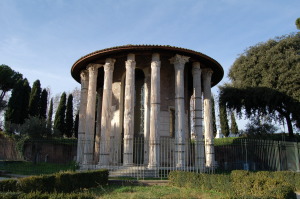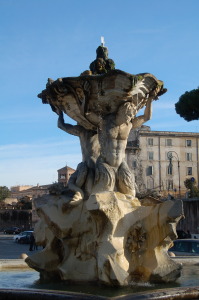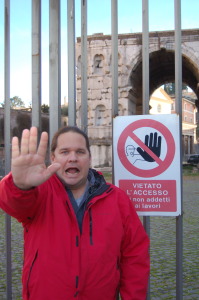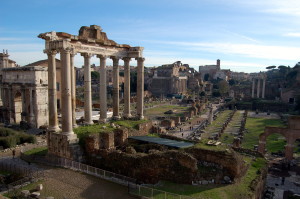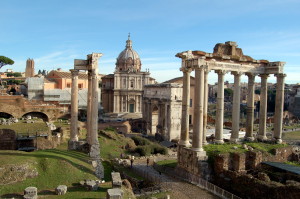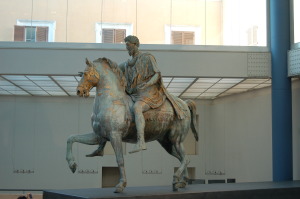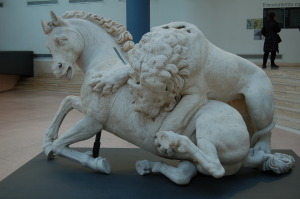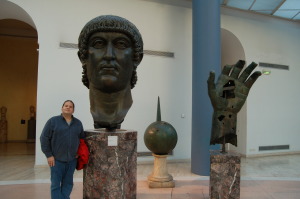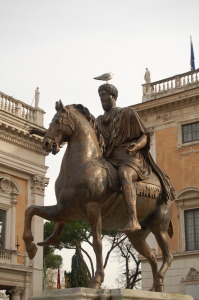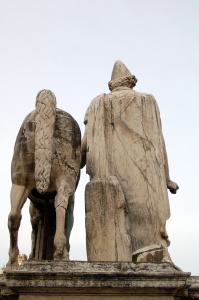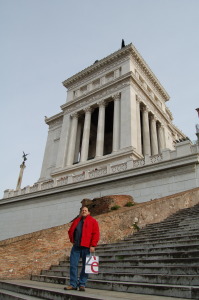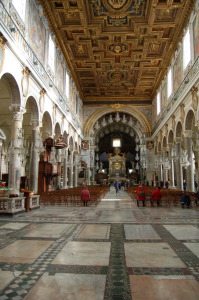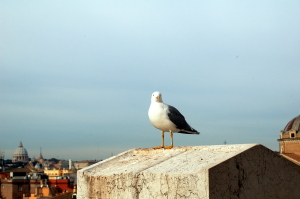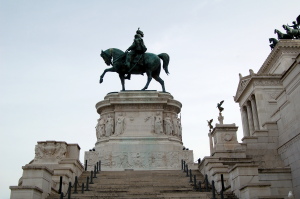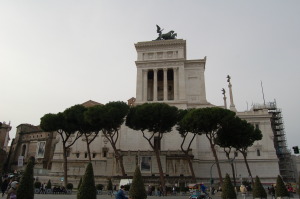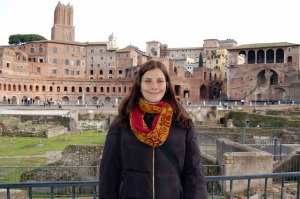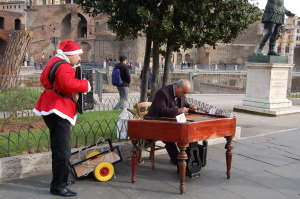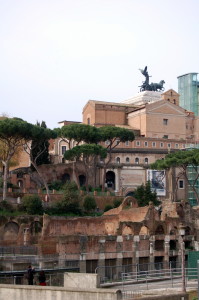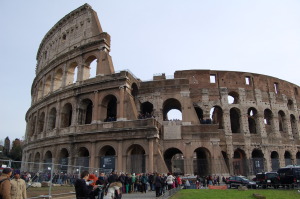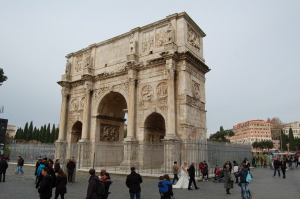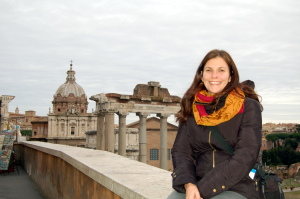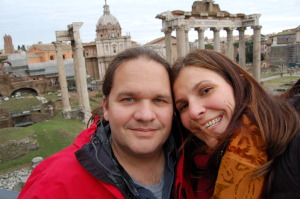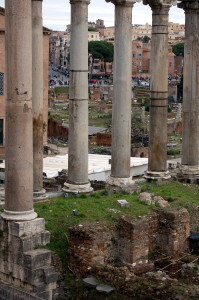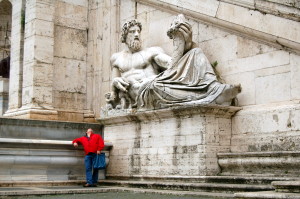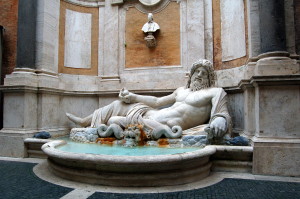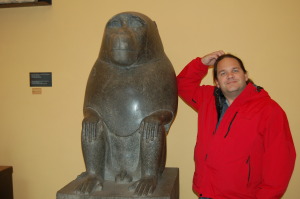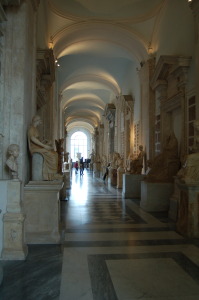 Day 3 we visited the Centro Storico with an abundance of old churches and of course the Pantheon.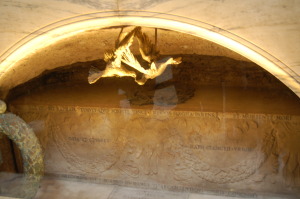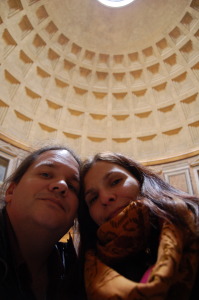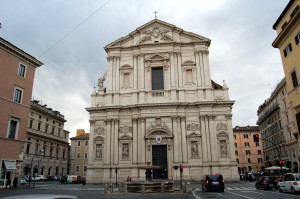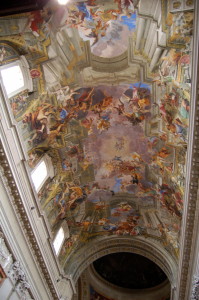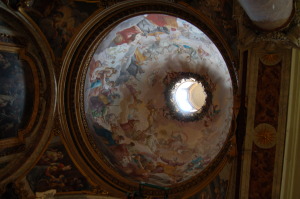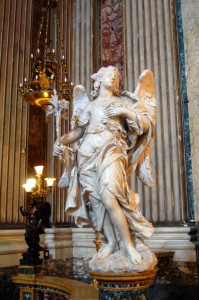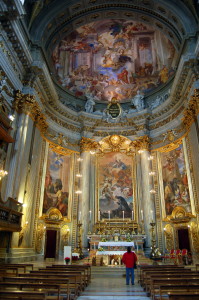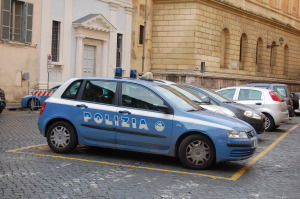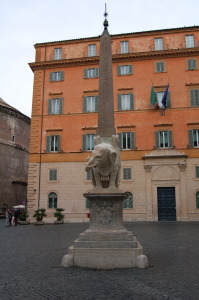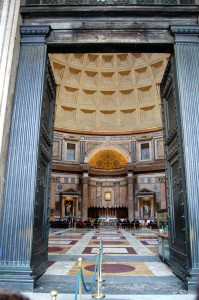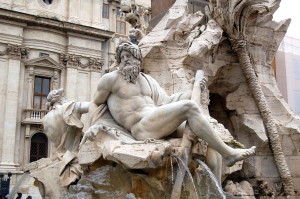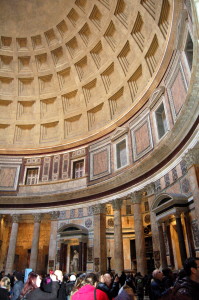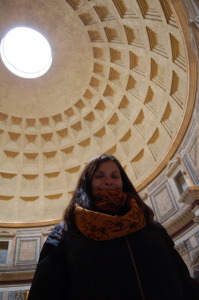 On December 29, day 4, we took a day trip to Naples and Pompei. That was TJ's favorite day. Naples seemed crowded but like a fun place. Definitely worth a stop on Rocket Science! Pompei was very impressive, especially because it was a gorgeous yet cold day, and Mount Vesuvius' presence in the background reminded us of how this city was buried by its ashes almost 2000 years ago. It was incredibly well preserved and is now a UNESCO world heritage site. Our guide explained that there is some damage every year caused by tourists, but that the Italian government still chooses to give people access to this incredible place rather than lock it away because things like this just need to be seen. It was a long drive, 3 hours each way, but definitely worth it.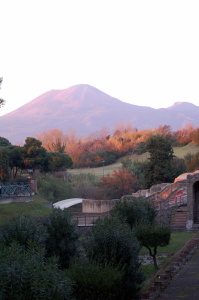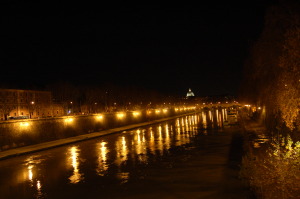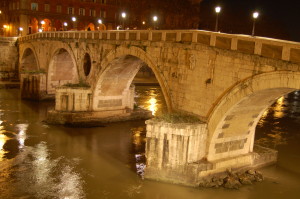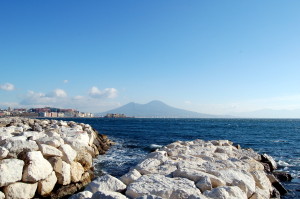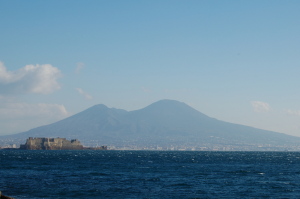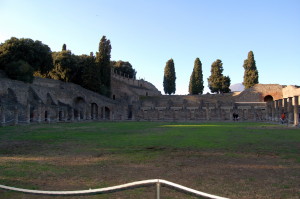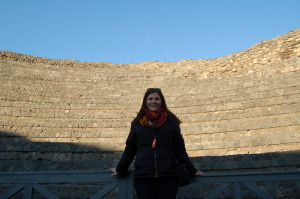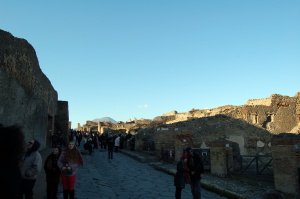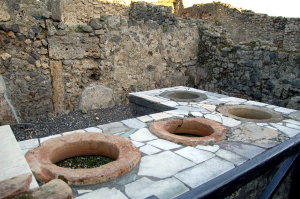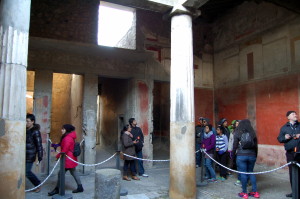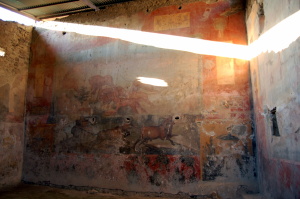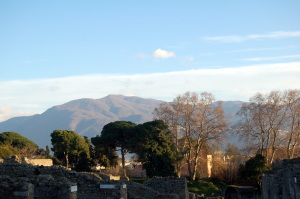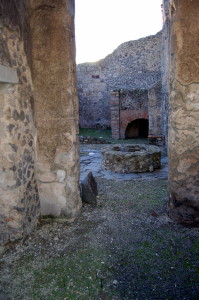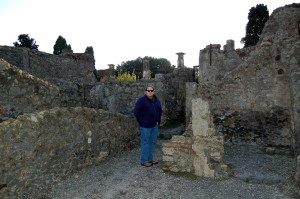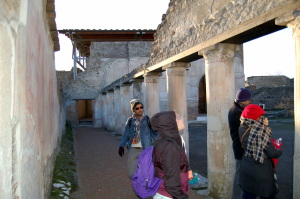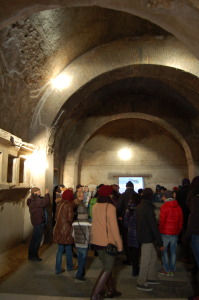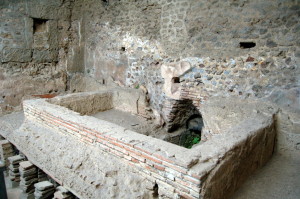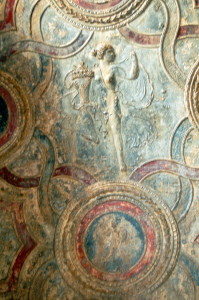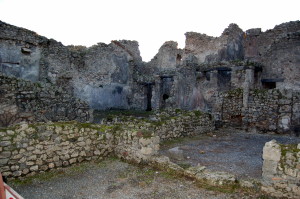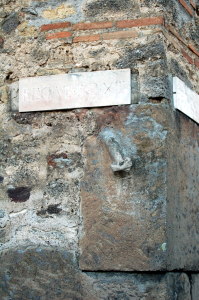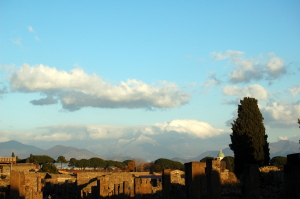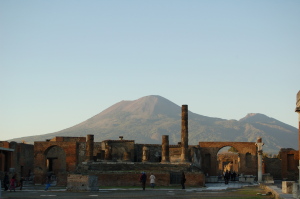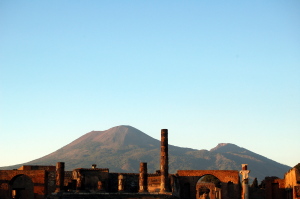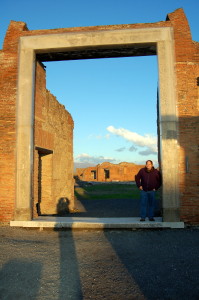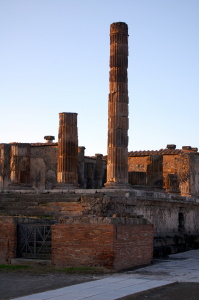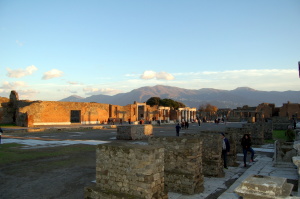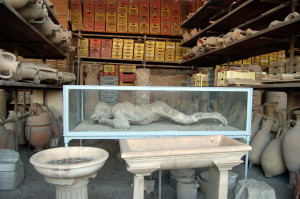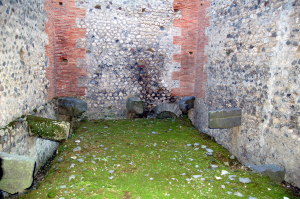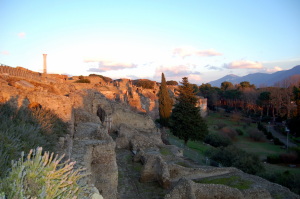 The next day we were tired from all the running around and sightseeing and getting up early. We went to see the Spanish Steps, which were, well, steps. Not very exciting. At the various monuments one can find people dressed up as Centurios, trying to make a buck by having the tourists take pictures with them. Of course I couldn't resist that!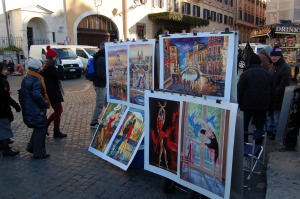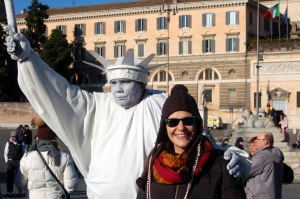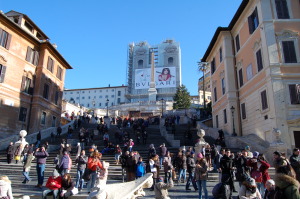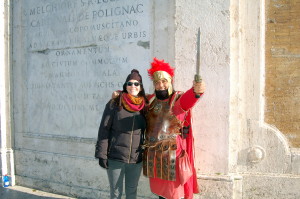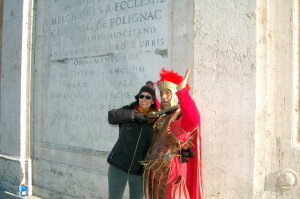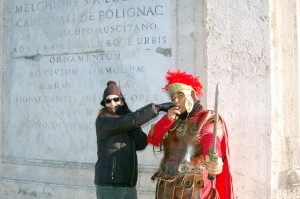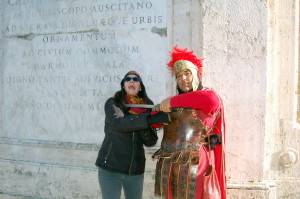 December 31 we went to the Vatican. When we saw the line in front of the Vatican Museums we decided it would be a good idea to take a tour, especially because everything was going to be shut down at 1 pm. With a tour one gets to skip the line, and there must have been hundreds of people waiting. I had been looking forward to the tour of the Vatican the most. It was stunning, but the crowds took away so much that the experience was mostly stressful. Our guide let us know that on an average day 25 000 people visit the Vatican. A busy day can see up to 50 000. We were there on an average day, and I had to fight back panic attacks several times.
The museums were interesting. I thought they'd be full of Christian art, but it was quite the opposite. I asked the guide about it and he explained that the catholic church learned early that art is a good investment. Makes sense. When the Vatican was established they decided that all this beautiful art should be shared with the world, and now one can see it at the Vatican museums.
The Sistine Chapel was the highlight of the tour. The artwork was stunning, and somehow there was a very special vibe in there. Despite the masses. We did not get to see St. Peter's Basilica. It was closed because the Pope was preparing a special mass for New Year's.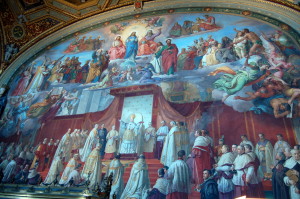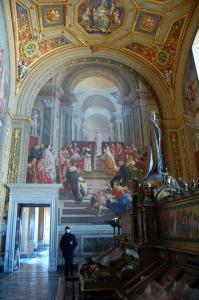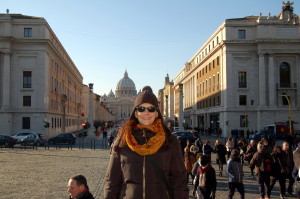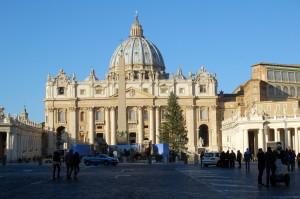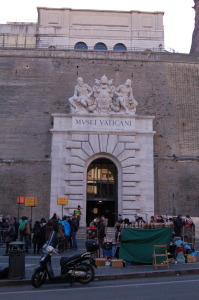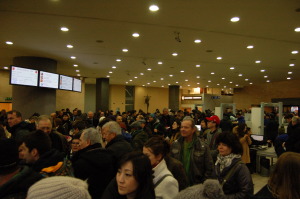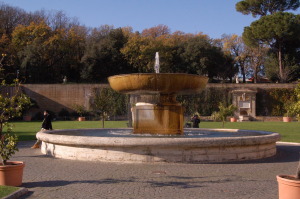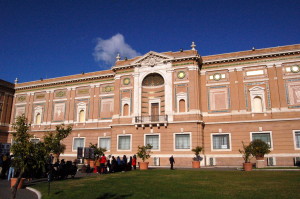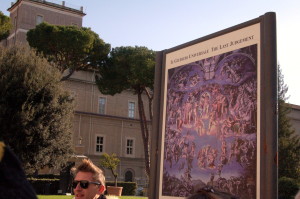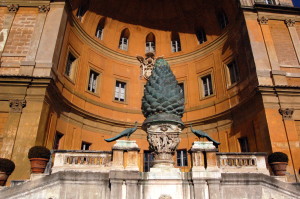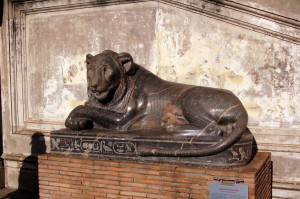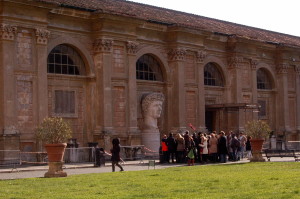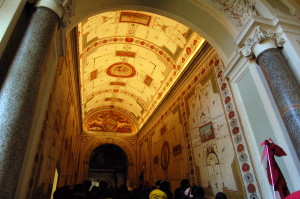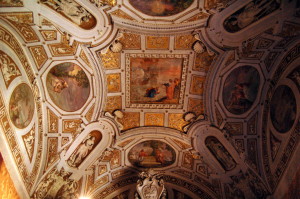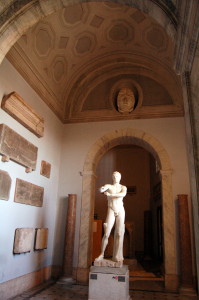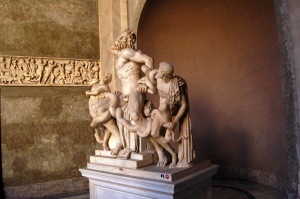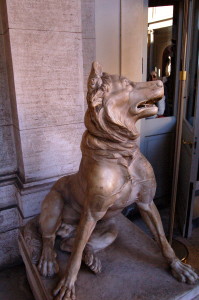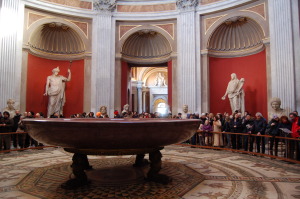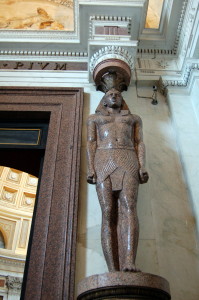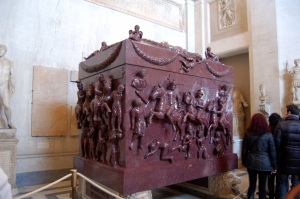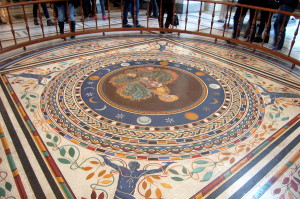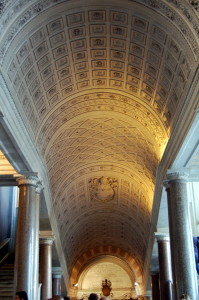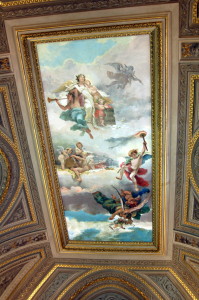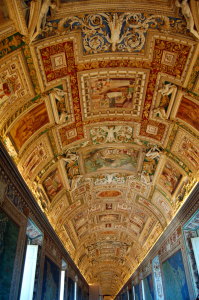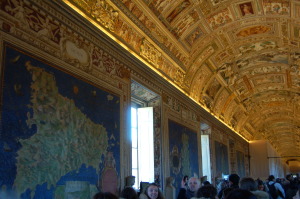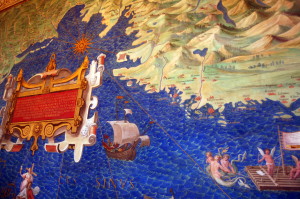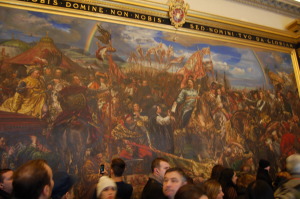 We returned to the Vatican the next day to visit St. Peter's. We quickly abandoned the plan when we realized about 1500 people had the same idea and were waiting in line. I was bummed out, but so done with crowds I was willing to skip this experience.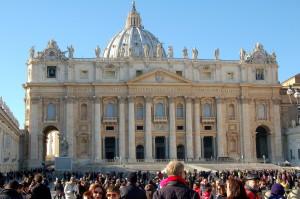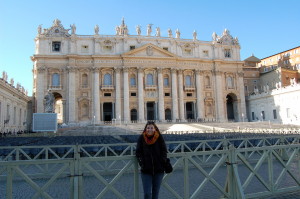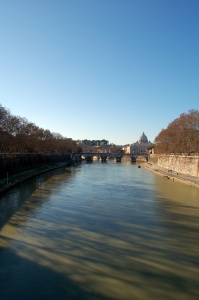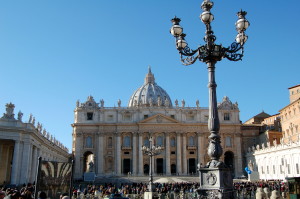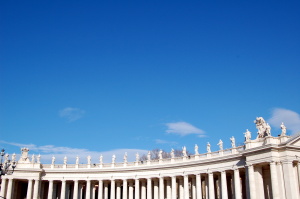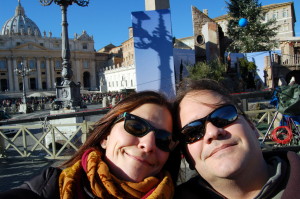 All in all we had a very good yet exhausting December. TJ returned to work on January 2 and I went back to Germany to stay with my family.